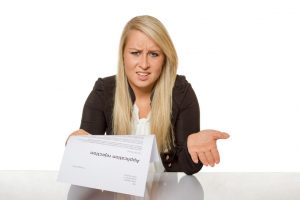 I get asked every day about resume best practices and resume success factors.
People want to know where to start, what to believe, and how to write a strong resume if: "I don't have anything awesome to share".
Trust me; everyone has plenty of awesome things to share in their resume as addressed in this post: How to Add Achievements into Your Resume.
Other common resume questions I field:
One page, two pages, or three pages❓
Graphics or no graphics❓
Which keywords to include or avoid❓
How far back do I go with my work history❓
The answer to ALL of the above is 'it depends'. You are unique; therefore, your resume will be unique as well.
Unfortunately, I don't have one magic resume formula that works for every job seeker, but for me, all great resumes stem from the same 8 success factors. The following points summarize the key areas I feel should be carefully considered to create a successful resume:
1. Write your resume with your audience top of mind
Yes, the resume may be all about you but it isn't meant FOR you. Have a clearly defined target picked out so content can be shaped more specifically and speak more directly to each reader's needs.  General resumes don't work.
2. Keep content relevant; tailor details
Similar to the point above, the more specific the content in a resume = the better. One, single stagnant resume can not possibly address every job's requirements and nuances.  Customize your resume content in just a few simple steps for each application.
3. Share real-life examples of success; not generalized details or superlative statements
Fluffy details like 'excellent people-person' or 'strong team leader' don't provide enough context. Instill confidence in the reader with specific stories and concrete examples of achievement.
4. Provide proof. Back up claims with results  
Context without results is like a story without an ending. Employers need a way to measure ability and impact. Quantitative details help support your level of success, so be sure to share 'how many, how much, and how often'. Proof of ability often lies within results. 
5. Strive for quality of content versus quantity
In a resume, more can be less. The file is not meant to act as a complete career chronology of everything you've ever done.  A resume is a marketing tool that must summarize your top-selling points succinctly.
6. Stay authentic
Never feel pressured to write your resume like someone else. Your skill sets are unique, your experiences are unique, and your value is all your own. You can't box every single person's career story into one type of resume format. Ensure your resume embraces your true self and shares details both uniquely and authentically.
7. Make the resume as long as you need to convey the above and not one word more
Depending on your career length, experiences, and job target, your resume length will vary. Average resume length is 1-3 pages – pick what works best for YOU; no need to conform to page length myths.
8. Emphasize your value
All of the above points must center around the value you bring to the table. Identify the pain points of each application/organization/employer and position yourself as their problem solver. To accomplish this, you need to first know thyself.  What do you have that your competitors do not? How can you positively impact the organization in question?
If you are struggling to write a resume on your own, incorporating these 8 resume success factors, reach out. My personal executive resume writing process is comprehensive and customized.  It is caring and collaborative.  It is also strategic and supportive.