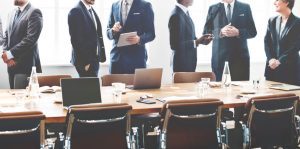 In 2022, executive job seekers will be facing a hot hiring market at the start of the year. Hiring is likely to cool off as time goes on.
To compete for top roles throughout the year, regardless of hiring activity, many are wondering: "what is an executive job search trend for 2022 that I should include in my strategy?". 
My answer is to emphasize soft skills in the search process.
More specifically, I urge the inclusion of soft skill evidence in all job search communications. Address soft skill strengths in the resume, the LinkedIn profile, and during interviews.
Over the years, many people have mistakenly believed that soft skills are only necessary for customer-facing roles. However, soft skills are increasing in importance to employers and recruiters at all career levels and positions. After all, almost every role from entry-level to C-suite involves contact with people and a need for social ability.
Soft Skills Evolution
As we head into another year, the perception of soft skills continues to shift and gain attention. The article "A Hard Look at the Term Soft Skills" notes that "Many HR experts suggest soft skills are gaining the upper hand over hard skills…[but] the term itself has met significant criticism."
Society often considers soft skills to be just that: soft, fluffy, or non-substantial. Perhaps the term itself should change. The truth is that soft skills (no matter what they are called) are equally part of a person's brand and significantly benefit a business.
An excellent article by Oxbridge Academy breaks down the top 5 reasons that soft skills are more critical than ever, with the belief that soft skills are needed to back up hard skill knowledge.
Finally, for executives looking for ideas on what soft skills to emphasize – LinkedIn's 2021 Workplace Learning Report shares some of the most important skills this past year, including several soft skills like resiliency,  adaptability, communication, emotional intelligence, cross-functional collaboration, and creativity.
To position yourself as a top well-rounded leadership candidate, remember my top executive job search trend for 2022.  Showcase both hard skills and soft skills during your job search strategy. Carefully consider the requirements of the target role. Identify related content, stories, examples, or achievements that demonstrate soft skill strengths. You can't just claim to be 'creative' or 'adaptable' in your search communications = you have to prove it.
If you are looking to create a stand-out resume or LinkedIn profile that positions you as a candidate of choice in 2022, I offer award-winning resume and LinkedIn services that can help.