Are you working with an executive recruiter to land your dream job? Many top employers hire executive recruiters to fill their most senior positions. Developing relationships with these headhunters can ensure you will be top of mind if a role opens up in your industry.
I recently reached out to an executive recruiter and principal search consultant Arpad Szakal of Cormis Partners Executive Search. Arpad was kind enough to share his firsthand insights in an informative Q&A.
Arpad, how do job seekers know if an executive recruiter is a good fit for them and their job goals?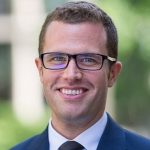 "The key is to find an experienced recruiter who specializes in your area of expertise and has a long history of successful placements. Also, once you find the person, make sure you are comfortable partnering with them.
Do a search to find out how many relevant mandates they worked on previously. If there are a large number of current roles that match up with your skills and past experience, it is a very good sign.
You can also ask current colleagues and former co-workers with similar backgrounds as yourself who they would recommend (or worked together in the past). Is the recruiter an expert in one or two areas and have they been doing it for a reasonably long time? It is preferable to find a search consultant who specializes so that they really know an area well. If they have longevity, it is fair to say that they will have many contacts and clients that could help you in your search."
What are some tips for successfully working with a recruiter?
"Share candidly what opportunities and career paths you're considering, as well as a transparent perspective on your salary requirements, goals and what type of culture will be the best fit for you.
Take these interactions seriously, as executive recruiters have an unparalleled view into the job market and can provide valuable information on companies that can influence your search — even if you are not being considered for a current assignment.
Always think in terms of relationship-building. Provide ideas for the searches the recruiter is working on, even if he or she doesn't currently have a role that fits you. He or she may call upon you for advice or information in relation to other searches. Try and use these conversations to develop relationships with recruiters who can be useful when you are looking to make a career move."
How do executive job seekers find recruiters?
"Find search firms that serve your target industries and reach out to the search consultant who is most likely to be able to help you. Write a personalized email with your resume attached. Request an in-person meeting to introduce yourself, but do not be offended if that consultant has other priorities — as long as he or she has your resume, you will be on the radar.
Also, search consultants do share candidates with their colleagues. Try to find and develop relationships with true search consultants who can not only help you find the right role but also provide you with the tools to help you understand your leadership and working style and how well you will align with an organization's culture."
What do job seekers need to know about executive recruiters or headhunters? What do recruiters NOT do?
"Simply put, a headhunter identifies potential candidates and approaches them about filling a particular search mandate at a client organization. They then act as a liaison between the company hiring and the target candidate to place top talent quickly and efficiently.  
Many companies turn to executive search firms to recruit senior leaders who will have a long-term impact on the business while minimizing the risk of making the wrong hiring decision. Candidates work with these firms to help find their next leadership role or board opportunity.
It's important to remember that executive recruiters work for the client – the hiring organization – not the candidate. If a headhunter contacts you, it's because they are considering you for a role with that client. They are not trying to find you a job."
What does a recruiter look for in an executive resume/CV?
"One of the biggest challenges of developing an executive resume (CV in Europe) is creating a document that will be as effective when someone scans it quickly as it is when they go through it carefully.
Your resume/CV should convey your career story in the most straightforward way possible. Don't presume that the reader will fill in gaps with accurate information, and don't assume that they will know which experiences or skills you consider to be most relevant.
Instead, make that information crystal clear and easy to find. Before tailoring your resume/CV to a particular potential employer, spend some time reading the role specification and familiarize yourself with the organization's website, annual report, and other materials. The language and messaging that they use should be reflected in all your career marketing documents."
How to create your personal executive brand?
"You are going to need to position yourself if you want to attract the right attention. You can do this in a variety of ways. Offline, you can speak at the events, write for industry press and so on. Recruiters for executive positions regularly ask industry sources for advice and recommendations, and if you have a reputation around your sector – hopefully, a good one – you are more likely to receive these recommendations.
Don't leave anything out in your LinkedIn profile either. Headhunters prowl LinkedIn profiles to find target candidates, each looking for specific things in your profile. Some may be looking at your recommendations while others at your qualifications and education or the groups you've joined. Different aspects are important to different people.
Another effective way to establish a web presence is to purchase a web domain in the style of yourfullname.com. Linking your web pages to your Twitter and LinkedIn to your website will boost your social media profiles up in Google search results, making you more visible when somebody searches your name."
In summary, A good recruiter will:
     · Keep your search confidential
     · Have access to opportunities
     · Offer market insights on areas such as salary expectations
     · Tap into their network
     · Get feedback on job applications to help you grow
     · Give inside knowledge on what hiring managers are looking for
Successfully working with an executive recruiter: TIPS
Know your job target
Specifying your must-haves, wants, and deal-breakers will ensure the recruiter you are working with has a detailed picture of your ideal role. Be as specific as possible to avoid applying for positions that wouldn't be a good fit.
Craft a stand-out executive resume that helps them sell you
The recruiter is the middle man looking to make a good match. You want to give them all the tools you can to be successful. Crafting a solid executive resume makes it easier for them to position you as the perfect fit.
Share your salary expectations
Your recruiter wants to find you a good match. Being open and upfront about where you want to be and what you will and won't accept ensures they aren't wasting your time (or theirs) on roles below your ideal range.
Be open and honest
Are there any holes in your employment history or issues that require an explanation? Be transparent about potential areas for concern in your resume so the recruiter can best represent you.
View it as a partnership
Aim for mutually beneficial success – they are helping you find a role, but you are also helping them fulfill their client's requirements. If they mention a position that isn't quite right for you, consider passing on the name of someone you know who might be a good fit.
Remember that the recruiter doesn't work for you
It is the employer who pays the recruiter for filling the role. They need to be sure that you are the right fit, so consider every interaction with the recruiter as part of the interview process.
Engage regularly
Keep in contact, check in, and let them know of any opportunities you have applied for. Open and regular communication is key to developing a relationship that will lead to a mutually beneficial outcome.
Explain your rejections
If the recruiter has shown you openings that don't seem like a good fit, explain your reasons so they can consider them for future opportunities.
Questions to ask before you work with a recruiter
     · Do you specialize in any specific industries?
     · How can I make myself more marketable to companies?
     · How often do you staff roles with my skillsets?
     · What firm do you represent?
If you are looking to make connections with recruiters, LinkedIn should be your first stop. Over 95% of recruiters report they regularly use the platform to find leads for the roles they have to fill.
Working with an executive recruiter gives you a boost during your job search. There are more than one set of eyes hunting for the next opportunity. Taking the time to invest in the relationship will ensure you stay top of mind when they need someone just like you!