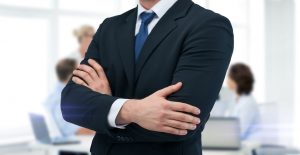 As an executive looking for your next leadership challenge, you need your executive resume to make an impact and stand out from the crowd! A dry autobiography with a list of qualifications and job tasks isn't going to achieve that for you.
Ensure your executive resume does not read as a history of your career (looking back) but as a marketing document (looking forward) that sells a specific product (you!) to a defined target market (your dream company).
Here are 7 must-haves to create an impactful executive resume that gets you noticed for top jobs.
7 Must-Haves for an Impactful Executive Resume
Quantifiable results.
What details are unique only to you? What information can you share in your resume that no one else can? Your results.
A list of qualifications and generic responsibilities can be found on many executive resumes. But stories, accomplishments, and challenges unique to your leadership story will help you stand out from the crowd.
Give specific examples of how you cut costs, increased revenues, or saved time (give numbers, even if they are approximate). Share about times that you overcame obstacles to achieve success, directed teams to great outcomes, or turned around operations/situations/finances.
Emphasize relevant results to the particular company you're applying to.
Use a storytelling formula to share your results:
Implemented new procedures that saved the company $40K over 3 months.
Led a team of 12 to increase sales by 30% over the previous year.
Leadership skills
Unique to executive-level resumes, employers want to see what you can do and how you can lead and develop a team, a division, or a business to drive results. Demonstrate your ability to manage, find, and develop talent. Speak to your ability to direct processes and budgets.
Results-driven scenarios are a great start, but executive resumes also need to highlight leadership savvy. How have you mentored, guided, or helped lead a team to success? What is your leadership style and how has that benefited others? How have your decisions improved an organization?
Modern format with white space
We are visual creatures and make quick decisions. Your executive resume might get skipped over if you have an outdated format crammed with big blocks of text.  If the file is hard to read, key content may never be seen or read!
Recruiters and hiring managers often begin with a quick scan, spending only a few seconds on the first pass. A modern format that quickly displays key areas ensures the essentials are easy to spot. A clean format also makes it easy for a reader to track through the file and pick out big wins and relatable details.
Use an accessible format that draws attention to the most crucial information, is pleasing to the eye, includes appropriate white space, and visually sets you up as the senior professional that you are.
An eye-catching start (professional summary)
The top one-third of your resume is prime real estate – you want to capture attention early to get your readers engaged. Start strong with a clear headline that states intent (Executive Leader ….Chief Executive Officer….or EVP of Operations are examples). Next, ensure the opening shares an obvious benefit – how can you make an impact? What are you best known for?
This is not a 'save the best for last' type situation – if you don't grab attention early, readers may not stick around to read to the end.
Make the start of your executive resume easy to read with a benefit statement and 4-5 bullet points of your career highlights (with quantifiable results). Mine up some of your best and most impactful successes near the start of the file. Feed the reader the really good stuff, first!
Core proficiencies section
Soft skills and core proficiencies should focus on executive-level skillsets like change management, people development, risk mitigation, emotional intelligence, adaptability, financial stewardship, optimization, or innovation.
Target this section of your resume to each position. Think of the essential skills recruiters or hiring committees are looking to check off their list. Aim for critical proficiencies (both hard and soft) unique to your industry (rather than generic skills like 'team player' or 'detailed oriented').
Keywords and phrases
Although I'm sure you are also networking, using LinkedIn, and working with recruiters, there may also be times when your executive resume needs to pass through an applicant tracking system.
Write for both humans (first and foremost) but also consider the system. Both 'readers' need to see alignment in resume content. Consider the keywords and phrases in the target job to address in your executive resume to improve file performance.
Use the job posting as a guide. The posting includes all the words and key phrases to consider. Integrate select words and phrases organically and truthfully throughout the file.
Work History
This seems obvious, but I must mention it….an executive resume needs more than a history of your work and a list of responsibilities. The goal is to show how each role and company contributes to your career story. How can you highlight your value and impact? Can you provide the proof?
Tell a story about your career history, but do it succinctly. Heavy detail is not as important as quality facts.
Avoid a list of duties beginning with "I was responsible for". Instead, start points with action words such as innovated, developed, motivated, helmed, generated, or directed.
Aim for reverse chronological order and focus heavily on your last 10-15 years of experience. If you have earlier experience that is VERY relevant, there are ways to position big impacts from earlier times in the file without having to go into great depth.
You only have one chance to make a first impression. Be sure your executive-level resume grabs attention, engages your readers, and gives an obvious benefit, demonstrating the value and impact you have to offer a company.
For more tips and resources on crafting an impactful executive resume, visit my blog or review a list of my award-winning executive resume writing services.