This year might be the year you advance into a higher-paid position, move companies, expand select skills, get let go, secure a dream role, or change careers completely. To help, the right executive job search resources are needed.
Regardless of whether you are actively job searching or not, it would be wise to be prepared for any possibility. I recommend establishing a career management plan that can be executed on demand, taking into consideration a number of potential options and possibilities.
By putting yourself in the driver's seat of your career, you have more control over where you go, how you get there, and the ROI that you receive.
As a savvy executive, if you do yourself job searching in the months ahead you will need resources to help you identify and execute a solid plan, stay on course, and achieve the greatest return on investment for your time and energies.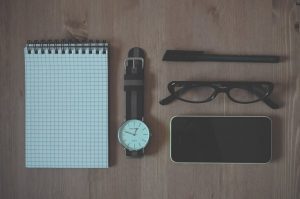 Here are 8 of my top executive job search posts to help:
1. 
Executive Resume  Writing Trends for 2022
If it has been some time since you've had to use a resume (some executives go years without ever needing one) there is a good chance your resume needs some modernizing.  How can you tell if your resume is 'behind the times' or is using current strategies? This article will bring you up to speed.
2.
Insights From an Executive Recruiter
This Q&A with executive recruiter and principal search consultant Arpad Szakal overviews tips on how to select a recruiter, work effectively with a recruiter, and what to expect from this relationship – as part of an executive job search.
3.  
Seven Executive Job Search Myths Busted! 
There is a lot of information on the internet on the job search. Not all of it is equal, or true. This post busts some common misinformation circling executive job search.
4. 
Executive-Level Interviews: How to Prepare
How will you make a knockout first impression and position yourself as the perfect fit for the role? Knowing how to ace an interview is one of the most critical job search skills you can master. Brush up on your executive-level interview skills with these tips designed to set you up for success.
5. 
Network Your Way to a New Executive Role
One of the best ways to find your next opportunity is through your connections. Yet, many executives don't make the most of this job search strategy. Here are a few tips to help you build a successful business network that will sing your praises and refer you when high-level opportunities arise.
6. 
Overcoming Age Discrimination in Executive Job Search
Job seekers over 35 cite age discrimination as a top obstacle faced (AARP) while searching for a new role. While it can be challenging to prove, ageism is alive and well in the executive job market. The good news? With a bit of strategy and proper positioning, you can overcome ageism challenges and set yourself up for executive career success.
7.
Executive Job Search Skills to Master
If you are searching for your next role, it's time to put on your detective hat and polish up those executive job search skills. Research the company and role to determine must-have experience, traits and qualifications. Armed with this info, you will be able to position yourself as the perfect fit and a stand-out leadership candidate.
8. 
Impressive Executive Resumes Lead With Results
In an executive resume, one must prove their claims.  Supporting evidence lies within measurable impacts, specific quantities, and strong metrics generated during a career.  For greater impact: load your executive resume with relevant results.  Even better, lead with them.
BONUS:  The Importance of Referral Strategy in an Executive Job Search
Are you effectively using a referral strategy in your executive job search? A nod from someone in your network is still one of the best ways to get your foot in the door. Employers are seeking suggestions from trusted sources – almost two-thirds of companies have a referral program in place.
Need support writing a stand-out executive resume or LinkedIn profile to support your executive job search? Reach out!