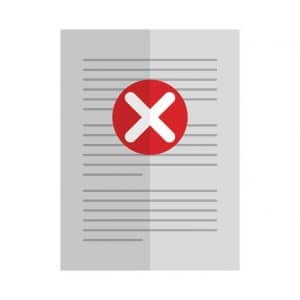 To ensure that your executive resume resonates in the best possible way with readers it must include strong content and the right language.
There is no place for junior-level details, generic phrases, or high-in-the-sky umbrella terms in this leadership doc.Get specific and focused, raising the value of your resume by eliminating the following:
Phrase to avoid: "Responsible for…."
WHY: Everyone is responsible for something in their work. Not only does this tired phrase do nothing to set a person apart from competitors, it does not demonstrate unique value. In addition, no hiring authority is interested in reading a laundry list of everyday work tasks in an executive resume.
INSTEAD: Shift focus away from task-heavy details and snooze-inducing 'responsible for' statements to more results-focused, high impact statements that scream "Look at what I've achieved! Here's what can also be achieved for you!". Clearly sell the ROI employers are sure to achieve by bringing you on board.
Phrase to avoid: "References available upon request"
WHY: This is a given. Assumed. Old-fashioned.
INSTEAD: Make better use of prime resume real estate to share value-enhanced content that supports candidacy.
Phrases to avoid: clichéd superlative statements like "innovative and goal-oriented team player" or "excellent communicator" 
WHY: While these phrases may sound important, anyone can actually claim them. Resume readers need more concrete facts and figures to measure true level of leadership.
INSTEAD: Share specific results from the application of select skills. Something like: "Delivered 12% sales increase by initiating increased daily communications with top 10 biggest customers across the territory".  This hard-hitting statement implies select abilities, is attention grabbing, and provides proof of result.
Phrase/words to avoid: vague claims to success like: "Results generator" or "turnaround strategist".
WHY: While these claims may be true, supporting evidence is required. Again, proof of results and context of skill application are required for a resume reader to take content seriously.
INSTEAD: Help the reader measure ability by flipping vague claims to fame into value-enhanced statements, like: "Generated 17% YOY revenue growth for 3 straight years after initiating new operational improvement process".
Word to avoid: "Objective".
WHY: This old-fashioned introduction is unlikely to support your cause because chances of hitting the mark is slim. Although a resume may be all about you, it isn't *meant* for you.
INSTEAD: Skip the objective and commence the resume with a strong headline or metrics-driven summary that includes examples of success. Employers are not interested in personal objectives – they want to know what each you are going to do for them and their business.
Word to avoid: misused /overused terms like "Rockstar".
WHY: Unless a person is an actual rock and roll star this word is over the top. It's also extremely overused and adds no real context or value to resume content.
INSTEAD: Only if the employer specifically requests a "rockstar" in the job posting should this word be considered. Otherwise, use more appropriate leadership words to describe ability. The job posting is a good place to start if you are hunting for appropriate language.
Word to avoid: "Seasoned".
WHY: This word can make you sound delicious (like a food) and/or aged. Neither are the goal of a resume.
INSTEAD: Avoid generalizing ability, expertise, or years of experience and just spell it out. Consider: "15 years of experience leading international teams of 200+" and not: "Seasoned team leader".